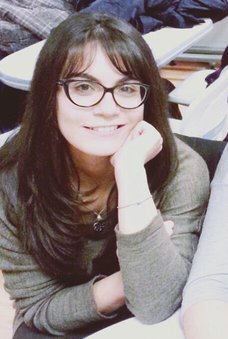 Samantha Panarelli
Apprentice from Italy at Jan Kochanowski University.
About Kielce
Kielce, the capital city of the Świętokrzyskie Voivodeship (Województwo świętokrzyskie), boasts more than 900 years of history and a legendary origin. Set on the edge of the Holy Cross Mountains on the banks of the river Silnica, Kielce offers to each visitor a wide range of natural and artistic attractions. Heart of an important tourist region, Kielce offers to the lovers of hiking numerous walking trails and outdoor attractions: Kielce, in fact, is the only city in Europe which counts within its borders five nature reserves and it is considered by experts as "the largest open-air geological museum". Nature, but also art and culture: penetrating through the streets of Kielce, the visitor finds himself admired by numerous churches and cathedrals, galleries and historic castles. Along Sienkiewicza street, the main street of the city that is nearly 1.270 meters long, the visitor will be amazed by alternation of historic buildings, shops and buildings characterized by different architectural styles. The Palace of the Cracovian Bishops in Kielce (Pałac Biskupów Krakowskich) seems to be remarkably beautiful, precious residence dating from the seventeenth century, headquarter of the National Museum that hosts several exhibitions, including a gallery dedicated to Polish art and painting, sixth in importance and quality in the country. The Cathedral, which rises on the "Castle Hill" and dominates with its baroque vaults, is said to be notable as well. Ideal for a stopover in complete relaxation, the two largest green areas of the city: the city park (Park miejski im. Stanisława Staszica), located in the city center, at the southern foot of Castle Hill, and Scout Square, the extension of which goes up to the nature reserve Kadzielnia.
Curiosities and surprises for tourists, however, are not finished yet: the toy museum is of particular interest, the oldest in Poland, which hosts thousands of exhibits and an enviable collection of antique and modern toys, as well as the Muzeum Wsi Kieleckiej, museum of the region and ethnographic park. Furthermore, Kielce can also be considered as an important European cultural center: numerous cultural events, such as the OFF FASHION, Kielce Dance Theatre shows and the Philarmonic Orchestra (Filharmonia Świętokrzyska) concerts may attract lovers of culture. For lovers of good food and fun, however, Kielce has many interesting proposals: between typical restaurants, pubs and clubs, the city offers to the visitors numerous opportunities for entertainment suitable for all age. Lastly, shopping addicts can also take advantage of a wide range of shops located on the main road or in the shopping centers that offer the opportunity to make purchases of any kind. Generally, there is no shortage of amusements and entertainment and they are extremely affordable for everyone, especially for those who are in Kielce for study or work like me: for example, a beer costs 5 PLN and a good dinner in the city center costs around 30 PLN. Especially for students there are a lot of discounts at cinemas, theatres, museums and, in some clubs, the entrance is actually free. In the dorms, students life may seem a bit hard at first, but, in a matter of days, everything become easier and even fun: the rooms and common areas, such as kitchens, are well equipped and comfortable. Furthermore, dorms are quite close to shopping centers, so it's very easy to manage daily expenses, and they are well connected with the rest of the city by public transport. The atmosphere, in general, is nice and it's fun to share the daily chores with other guys; moreover, the impromptu parties in the dorms allow making friends from all over the world and spending a funny evening. I think that everyone in Kielce will feel welcomed by a friendly and welcoming atmosphere. Don't worry about the language: not everyone can speak English, but generally they are all very understanding and willing to teach a bit of their own language. In many places, it's also possible to participate in interesting and entertaining language exchange evenings where you can meet people from all over the world: surely it could be an excellent opportunity to make new friends and learn new languages, including Polish, that for every foreigner arriving in Poland is really a big challenge!
About Faculty of Medicine and Health Sciences
The Institute of Medical Sciences at Jan Kochanowski University in Kielce consists of four departments: Department of Anatomy, Department of Physiology, Pathophysiology and Infectious Immunology, Department of Surgery and Surgical Nursing and, finally, the Department of Pathology. The Faculty offers an impressive teaching and learning environment with the up-to-date laboratories and with an extensive range of clinical facilities; with its wide range of workshops, the School of Medicine presents itself as a modern and comfortable structure. The old building has been expanded, modernized and rigged with special state-of-the-art equipment for simulations and practical tests.
In the basement floors there are special laboratories equipped with medical simulations where several clinic situations (equal to real ones) are artificially realized in complete safety. By practicing simulation scenarios, procedures are learnt, equipment is tested, and it is possible to attain interdisciplinary cooperation needed especially in problematic or unusual cases, without risking the patient's life or health. The simulations, in fact, make use of mannequins and simulators, such as, for example, the ambulance for emergency exercises. Even in the Department of Nursing and Obstetrics the advanced simulation technology and methodology make it possible to realistically stage many birthing and maternal-neonatal care situations, operating, even in this case, on particular phantoms. Furthermore, students undertake the study of anatomy using cadavers under the close supervision of the anatomy demonstrators: for these exercises, there are, inside the institute, operating rooms with cold stores for storage of corpses and organs used during lessons.
The Institute as a whole consists of three floors, where classrooms for lessons are accompanied by workshops dedicated to specific areas of medical studies and equipped with computer stations and microscopes for each student. The laboratory of Histology should be mentioned, it is equipped with microscopes and apparatus for histological and cytological evaluation of tissues and organs as well as the multimedia laboratory of Anatomy where classes are supported by interactive whiteboards and multimedia.
In the Institute there are also several services offered to students, such as, for example, the University offices and the school canteen. The School of Medicine, finally, also cooperates with the Institute of Chemistry, the Institute of Biology, the Institute of Physics and the Institute of Mathematics, also equipped with advanced equipment and laboratories.